A preliminary hearing was held this week in the shooting death of Renisha McBride. Theodore Wafer, the man responsible for her murder, will now face a murder trial.  
On Wednesday, Carmen Beasley recounted the hours before McBride's murder. At around 1 a.m. on November 2, McBride crashed the car she was driving into Beasley's husband's Dodge Charger. Beasley testified that she heard a "boom", and immediately called 911. Beasley saw McBride walking away, as if she was hurt, and holding her head in her hands.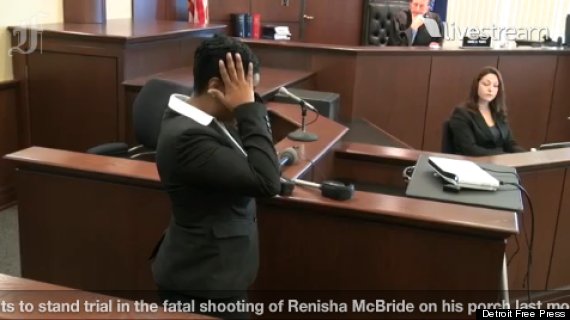 Beasley noted that McBride did return to the accident and that was when she talked to her.
"I asked her if she was okay, and she said yes," Beasley said. "She got in the car and she tried to, you know, start the ignition up, and I explained to her, I said, 'Honey, your car is damaged, you're not going to be able to start the car.'"
Beasley tried to help McBride call a family member, but she couldn't find her phone or give a phone number to call.
"She just kept saying she wanted to go home," Beasley said. "I was just concerned about her well-being."
Beasley attempted to keep McBride in the car while she tried to call 911 again. She noted that McBride's hands were bleeding, and she was disoriented. While Beasley was placing the second 911 call, McBride wandered away.  Hours later she was dead.
Many people point out the autopsy results in McBride's case showed that her blood alcohol content was double the limit and there was also traces of marijuana in her system. But imagine if the cops came the first time Beasley called, McBride would probably still be alive.