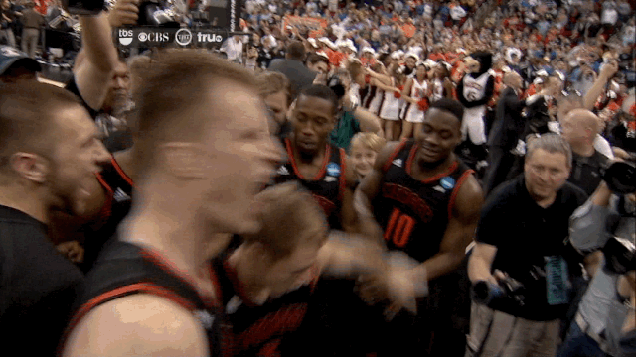 When Kevin Canevari broke out into a victory dance after Mercer won their game against Duke on Friday, people  across the world wondered to themselves, "What in the world is that dance he's doing?" By people I mean those who had no clue about the NaeNae.
The NaeNae became popular when We Are Toonz, an Atlanta-based teen dance crew, shot this Vine:
Remember twerking, and how popular it was among black people for years, then Miley Cyrus happened?
Well, let's just say, mainstream media has found yet another dance to talk about. And to write about.  Over and over again.
Let's just hope the NaeNae craze will be over in a few days. Or until someone else wins an unexpected basketball game and comes out dancing to something new.  And please, I pray, I don't want to see Miley in a costume doing the NaeNae.