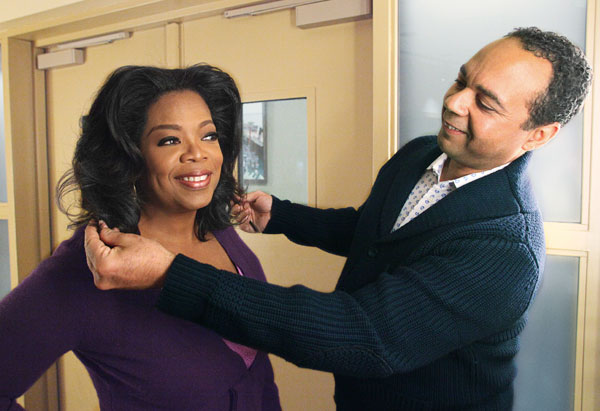 It seems Oprah Winfrey's hairstylist, Andre Walker's team is doing damage control after the seven-time Emmy winner found himself in the midst of an internet firestorm surrounding his comments on kinky hair.
To refresh your memory, he told Elle Magazine:
"I always recommend embracing your natural texture. Kinky hair can have limited styling options; that's the only hair type that I suggest altering with professional relaxing."
Soon after, he explained that there is no such thing as "bad hair" and kinky hair is fragile and breaks easily, offering up options like dreads, braids, twists, short cuts in addition to relaxers. For some of the public, that explanation still wasn't enough.
Now, Andre Walker is addressing the issue again in a Twitterview TODAY from 6-7PM to take questions. Search the hashtag #AskAndre and visit Andre's timeline at @AndreWalkerHair to follow the conversation.
Instead of taking general questions from the public, Andre is answering questions from top bloggers he exclusively invited to participate in the Twitterview. Have a question for Andre? Leave it here.